Hieee fyreloves, I'm Luna. *waves*
Hope you are getting better, Fyrie!
*makes menacing faces at Fyrie's insides*
They had better shape up or the Biff Bonk kitty will teach them who is boss: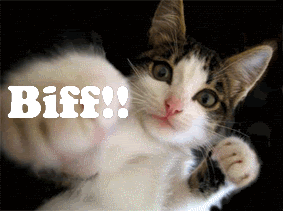 *does her absolute best Antonio Banderas ala
Four Rooms
impersonation*
*glares all stern and sexy like*
Don't
misbehave
!!
...
And now, for my next trick:
*pulls Neil Gaiman presenting a demonoid tomato while simultaneously wishing Fyrie to "get well" out of her hat*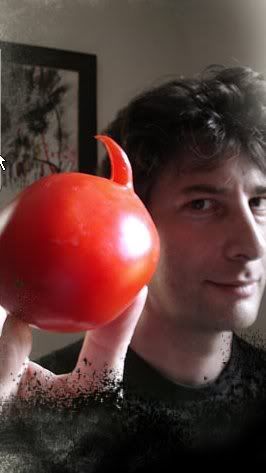 Ta daaa!
*hugz*
xoxo
Current Mood:
chipper